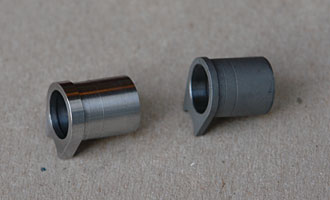 The barrel bushing on a 1911 autopistol takes substantial operational pressure because every time the pistol cycles the barrel bushing's front flange is what withstands the recoil spring compression pressure during the slide's movement to the rear. Then the same barrel bushing flange withstands the recoil spring's forward cycling pressure in order to return the pistol back into battery position. This is true whether the pistol uses a full length guide rod or not.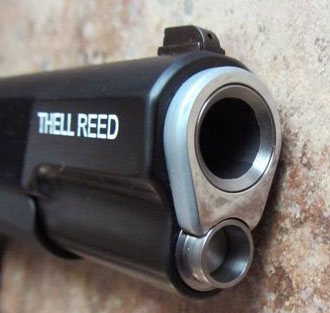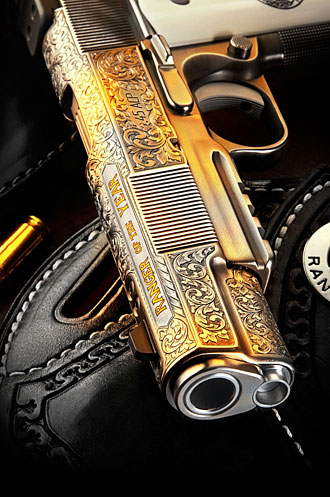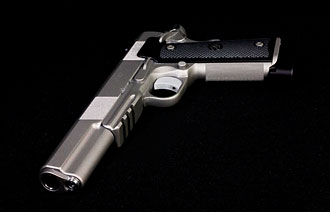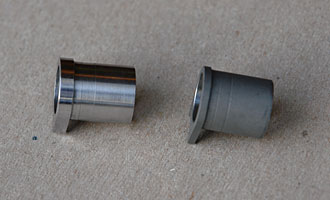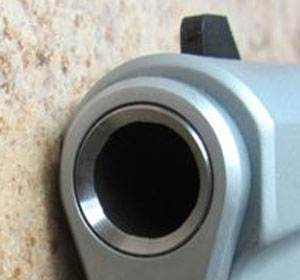 Occasionally a standard spec 1911 barrel bushing will fracture the lower portion of the bushing's front flange, which allows the recoil spring and plug to shoot out the front underside of the slide, leaving the pistol inoperable.
The D&L solution? Dave Lauck designed a super duty 1911 barrel bushing with a double thick front flange, and a matching recoil spring plug for use with a full length guide rod. As of this date, none of these bushings have given a hint of failure in any way.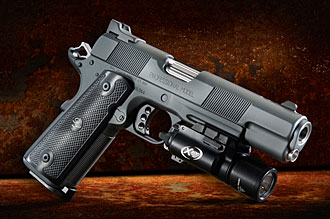 This is a very worth while option to add to your custom 1911 build. It improves long term reliability and durability, it allows for crown protection, custom fitting to the slide, easier bushing removal, and it allows blending of the entire front end of the pistol.
Super duty bushing and matching spring plug - add $175