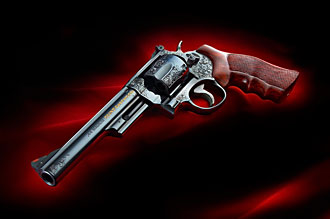 Clint Eastwood's custom .44 magnum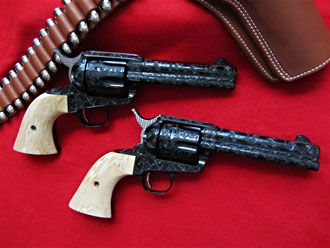 Shootist Sixguns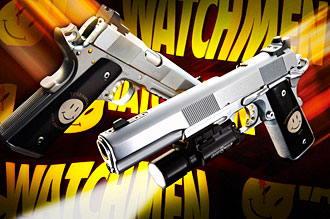 D&L Sports™ Custom firearms were used in the Hollywood blockbuster film "The Watchmen" scheduled for release in 2009.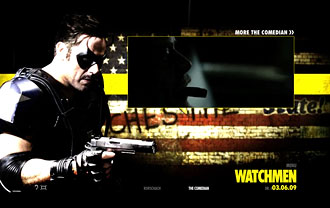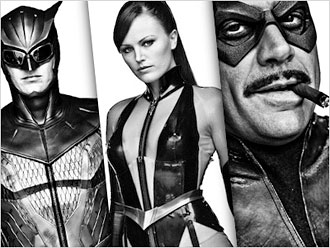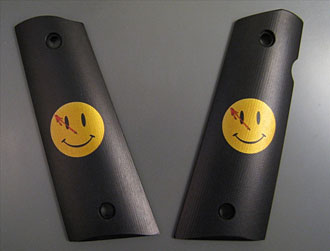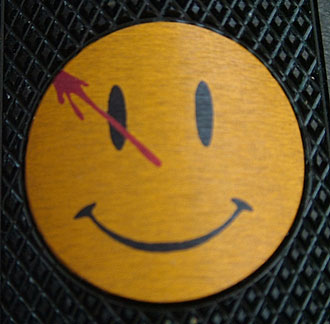 Special order Watchmen premium grade aluminum Smiley Face Aluma grips are now available for your goverment model size 1911 pistol. These are the style of grips used on the Comedian's 1911 D&L pistols.
Price: $85 per set of grips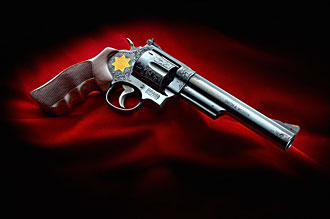 Clint Eastwood's custom .44 magnum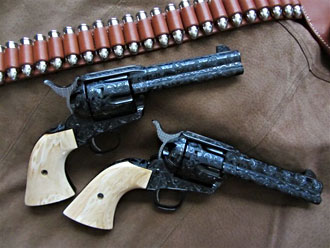 Shootist Sixguns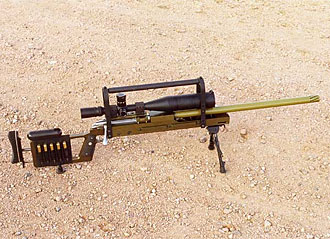 You can see the D&L NXS reticle in the Dawn of the Dead movie by director Zack Snyder.