Manual Safety for Glocks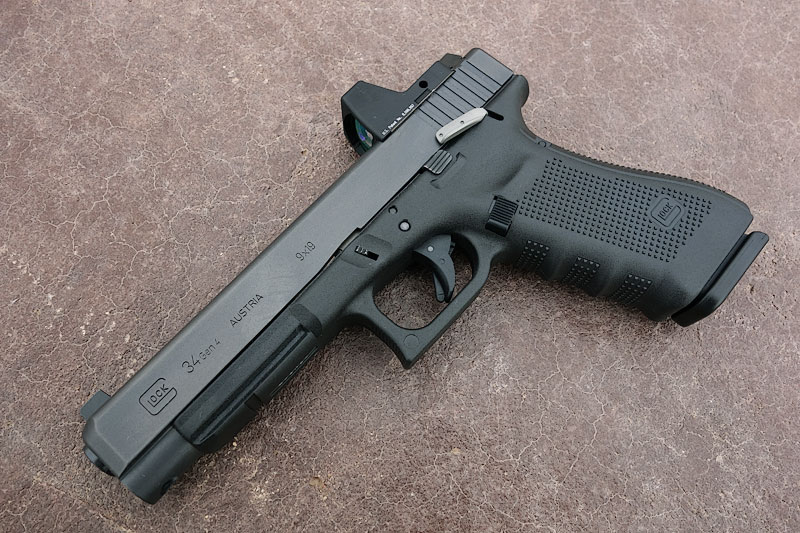 Dave,
I just wanted to let you know that I got out this morning ( minus 4 temp and 4" of snow but only 10 mph wind) and shot the G21. I really like the safety. I've been dry firing and it's just perfect. Everyone I've shown it to likes it also. I posted a review and pics on the Gunsite Alumni list. I told them if they mentioned my name you'd charge them 10% MORE <GG>. I sure enjoyed our visit and thank you again for the safety.
Gunsite Graduate / Defensive Shooter
D&L/Cominolli Glock Safety
by S.M.D. & Staff
As previously noted, I have long preferred having a manual safety on my pistol, as I have twice seen officers' lives potentially saved when another person gained control of an officer's pistol, but the engaged manual safety prevented the weapon from firing --I don't like to think about the outcome if the pistols involved had been a Glock, Sig, XD, revolver, etc.... In the incidents I have witnessed the officers had NO way to mitigate the threat prior to losing the pistol, despite adequate training and good quality Safariland retention holsters. All the DT/retention techniques in the world do not help when an officer is on the ground unconscious/semi-conscious. A manual safety can give officers a brief respite to neutralize the suspect using disarming techniques, access back-up weapons, and allow cover officers the opportunity to react and engage.
» Read More on Pistol-Forum.com Jun 2013
» Read More on M4Carbine.net Jun 2013
» Read More on LightFighter.net Jun 2013 (requires login)
Hi Dave,
Glock pistol came back to me yesterday; thanks for the quick turnaround. This is a huge improvement over my other glock manual safety experience; that one felt cheesy and was difficult to manipulate. Yours is solid with a very good bearing surface for my thumb. I shot it a bunch yesterday, and am very pleased. Will get another one out to you soon.
Thanks again, Defense Shooter / MD
Prices available on request
GLOCK™ is a registered trade mark of GLOCK inc. DLS inc is not affiliated with or endorsed by GLOCK inc. Modification of firearms may violate the factory warrantee. The owner/operator assumes all risk and liability for doing so.