Dave Lauck was voted "2012 American Pistolsmith of the Year" by his peers in the gunsmithing industry.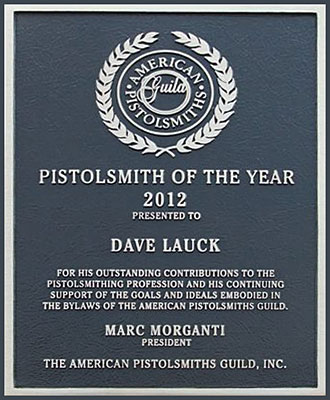 Historians have traced the Lauck family's involvement in custom firearms back to the 1700's in America, and to foreign soil prior to their American work.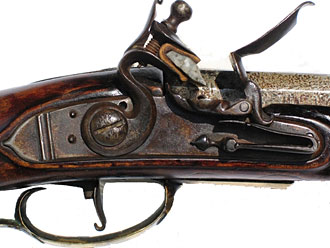 Historical records indicate the Laucks were heavily involved in development in what has become commonly known as the Kentucky long rifle, as well as pistols of the same period.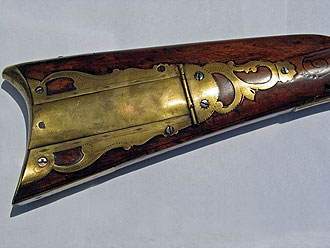 The Lauck brothers of the 1700's reportedly marched with Daniel Morgan's riflemen to join with General Washington during the revolutionary period in United States history. The Laucks were reportedly involved in the relief of Boston and the siege of Quebec as members of Captain Morgan's riflemen. The Laucks later rejoined Morgan as he organized the 11th and 15th Virginia Regiments.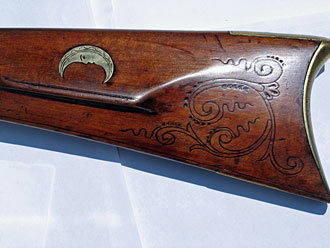 From this point in history, the gunsmithing tradition and training was further passed on to Lauck sons. The Lauck sons continued custom gunsmithing and barrel making occupations through the 1800's.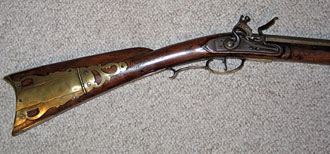 In the 1900's the Laucks continued in custom gun work and marksmanship. Some continued military service in the Army and U.S.M.C, while others entered careers in Law Enforcement.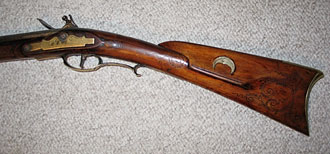 Generations of development in the firearms field have progressed past the year 2000 and continue today at D&L Sports™, inc..