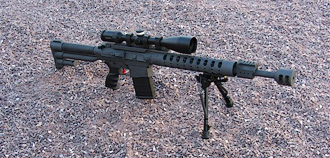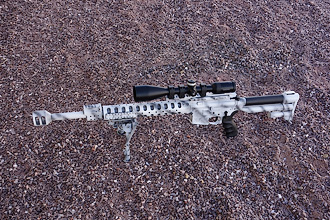 Dave Lauck designed this AR-15 muzzle brake with multiple goals in mind. It is super-rugged, effective and compact. It is a nine port design with six side ports and three top ports. There are no ports on the bottom. This allows the brake to negate recoil and muzzle climb, as well as minimizing ground disturbance when shooting prone. Rapid fire on target without loss of sight picture or sight alignment is no problem.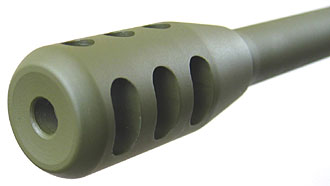 This brake is approximately 0.950" in diameter so it works well with LW carbine barrels and bull barrels. The brake is threaded 1/2-28 TPI and extra deep. This allows for professional installation without peel washers. Simply lathe turn slightly until top ports index at 12 o'clock. Degrease and Loctite with #271 and apply the 6 o'clock set screw. This allows for full thread contact and best durability. The brake can also be indexed without a lathe by using peel washers.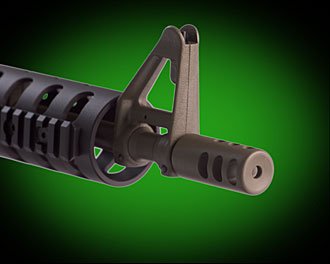 This design has been the best performing compact brake ever tested at D&L Sports™ Inc.
Price $213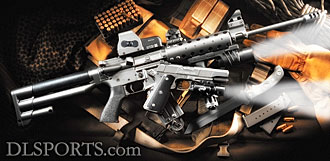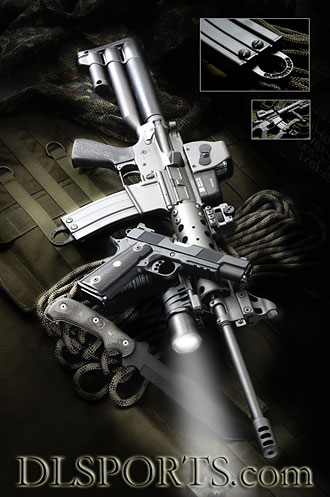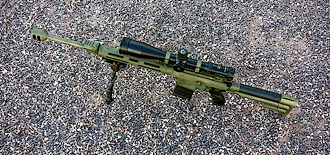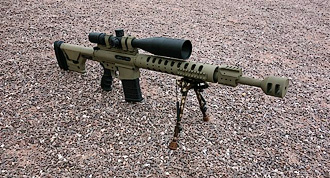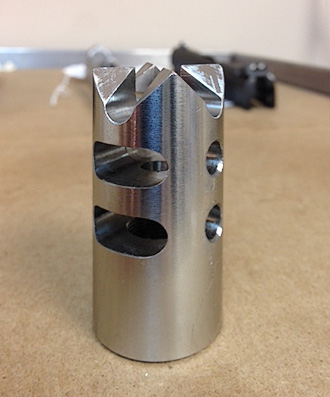 The 2015 Carbine muzzle device. 1/2 x 28 thread in either .30 caliber or 5.56mm. Suitable for recoil and flash control, CQB applications, and emergency wire cutting.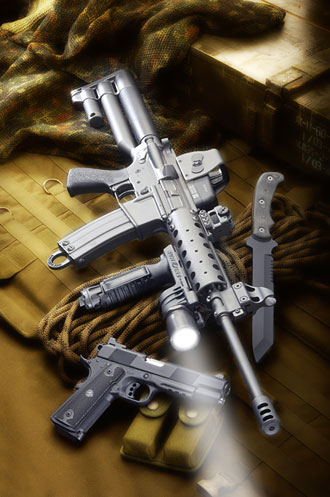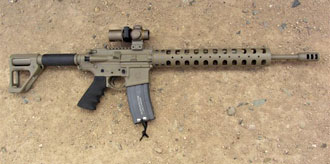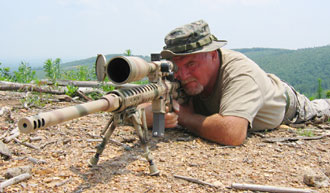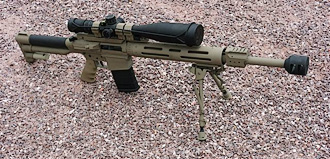 Magnum Muzzle Brake
For shooters wanting the most recoil reduction possible, this magnum muzzle brake is the correct choice. It is larger and heavier than the compact brake so it is not the correct choice for ultra light fast action carbines, but for heavier, larger precision rifles it is a great option. The large diameter blast walls allow for maximum forward thrust and minimum felt recoil for the shooter. This brake is far more effective in recoil reduction than a suppressor, and only a fraction of the length and cost. Extra thick construction allow for long term durability, even from the hottest magnum cartridges. Available in .22 and .30 calibers. Can be bored out for .338 usage. 1/2 x 28 and 5/8 x 24 thread rates. Designed to be lathe turned for proper indexing. This brake was designed for shooters who want to reduce recoil to the point that they can see their own bullet impacts without the need for a spotter.
- Prices available on request